When you first use SyncWith's connector, you need to authorize it.
The authorization screen will prompt you to pick the Google account to use.
After approving the connector, you may see a message like this: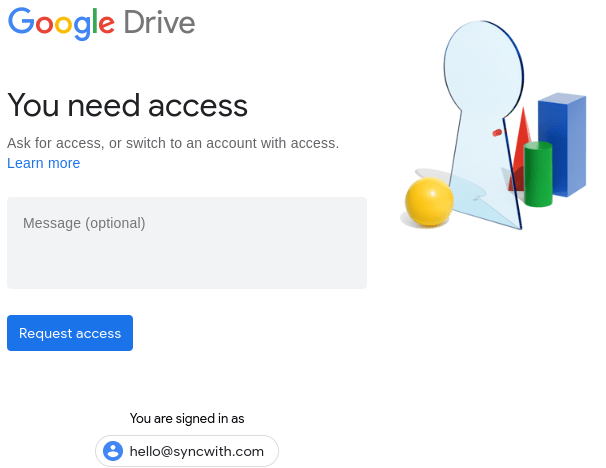 This is a known issue on Google's side that can occur when users are logged into multiple Google accounts.
If you see this message, please try again. Many users report that the issue goes away after the first attempt.
If the message persists, please try using an incognito window or your browser's "Profiles" feature so that you are only logged into a single account when authorizing. Once you have authorized, you can be logged in to multiple accounts.
Need more help?
You can always reach our
support team
for more assistance.