Available Facebook APIs
In SyncWith, search for facebook to see the available connectors, you'll find Connectors for:
Facebook Ads Use this to get data on your Instagram and Facebook ad spend. (This guide)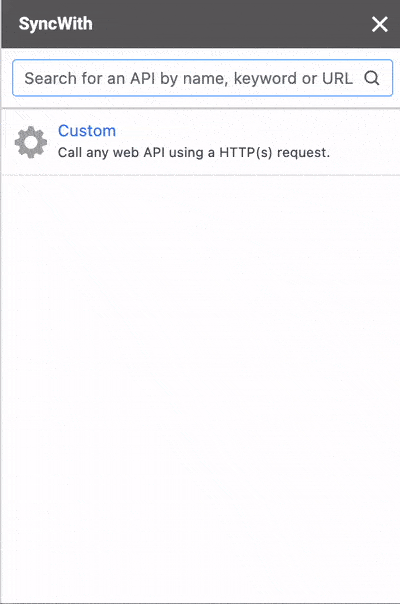 Don't Have SyncWith?
SyncWith is a Google Sheets Add On
SyncWith allows you to move data from any Marketing API into Google Sheets
Learn more about why Marketers love SyncWith
Check out our Google Workspace Listing and see why we're the highest rated API add on with over 100,000 installs. Install today and get your data into Sheets in minutes.

Examples Using the Facebook API
The following examples might be useful to understand what is possible with Google Sheets and the Facebook API, if need help building a Facebook or marketing dashboard please let us know at support and we will do our best to assist you.
Other Facebook Content
Common Questions
Why is Supermetrics 10-20X more expensive? We're not sure why they charge so much, we just run a different business model. you can access 1000s of APIs and be good company with the thousands of other users who rely on SyncWith every day.
Other Useful APIs
If you're using SyncWith to manage your Facebook accounts you might also find our connectors for:
All are freely available with your SyncWith business subscription.
Useful Marketing Content
More Facebook Content for Marketers